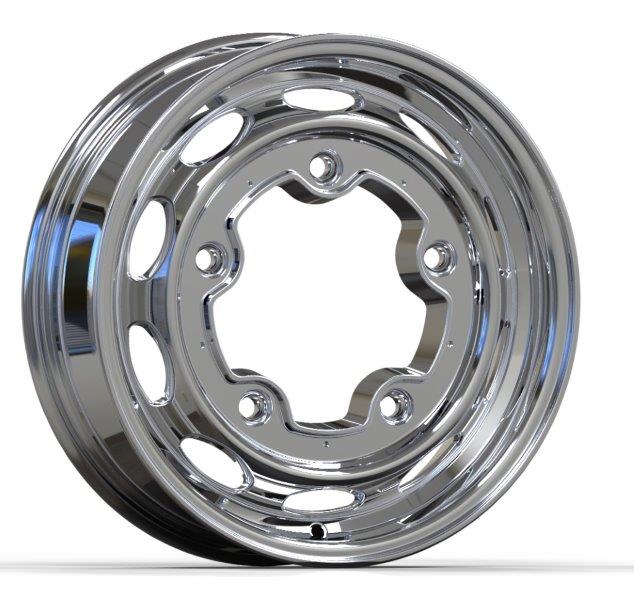 EMPI
VINTAGE 190 POLISHED ALUMINUM WHEEL 15" X 5.5"
---
This all new wheel from EMPI is a quality purpose built performance wheel in the 5 x 205 bolt pattern.  Lightweight aluminum mimics the vintage style steel wheel.  Comes with clips and hardware for hub cap attachment if desired.
Specs:  15" x 5.5", with a 4" back spacing.  Load rating 1180 lb,  Lug: ball seat.  Sold each.
EMPI # 10-1173-0                                                                     JCB
---
Share this Product