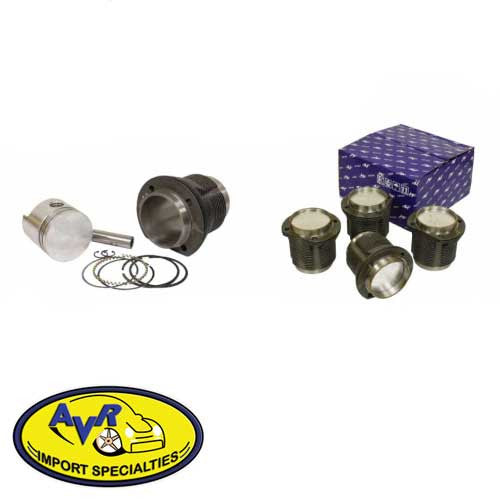 AA Performance Products
PISTON & CYLINDER SET, 90.5mm x 69mm
---
This is a new set of 90.5mm VW Air-cooled Type 1 pistons and cylinders. Machine work to your engine block will be required.
Engine size: 1776cc
Stroke: 69mm Performance pistons
Cylinders: Cast Iron
Pistons: Hypereutectic aluminum alloy
Compression Height: 39.8mm
Kit includes: 4 Cylinders, 4 Pistons, 1 set of Piston Rings and 4 Pins and clips.
EMPI # 98-1952-B                                     A4Z
---
Share this Product
---
More from this category