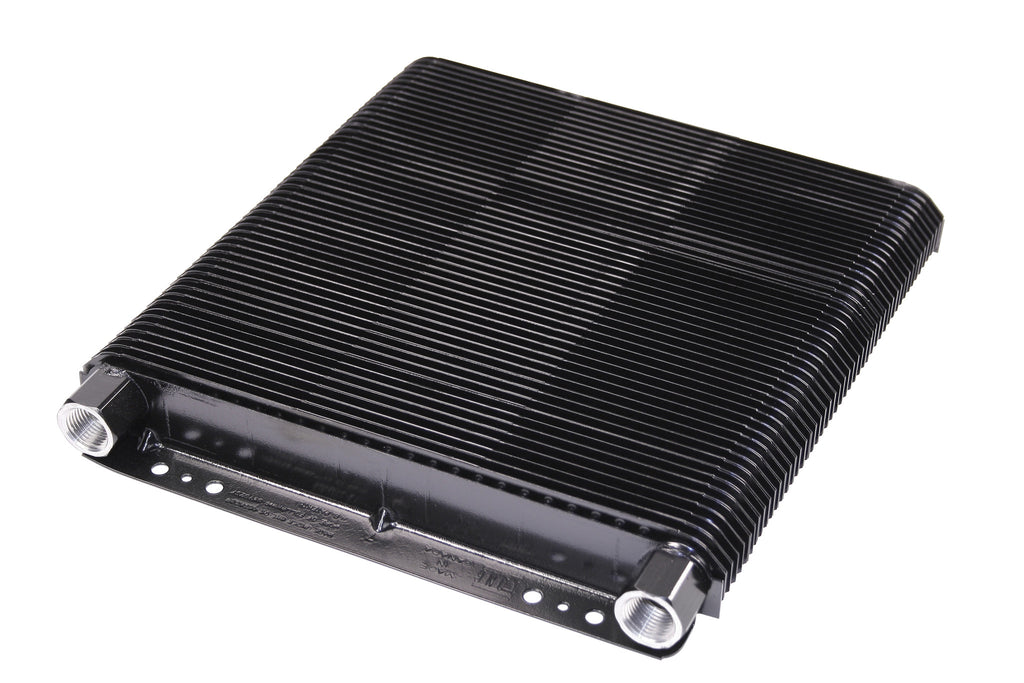 ---
The ultimate in cooling efficiency. The EMPI stacked-plate design offers maximum cooling with almost bulletproof strength. Aircraft quality aluminum, flux-less oven brazed construction. Cross-path airflow
effectively cools oil as air passes through as many as 16 paths across sturdy embossed plates. Insignificant pressure drop with twice the cooling and half the size! Painted black for fast heat dissipation. Fitted with 1/2" female pipe thread fittings. 

72-Plate Oil Cooler Only - 1 1/2" x 9 1/4" x 11"
EMPI # 00-9265-0                D5U
---
Share this Product
---
More from this category