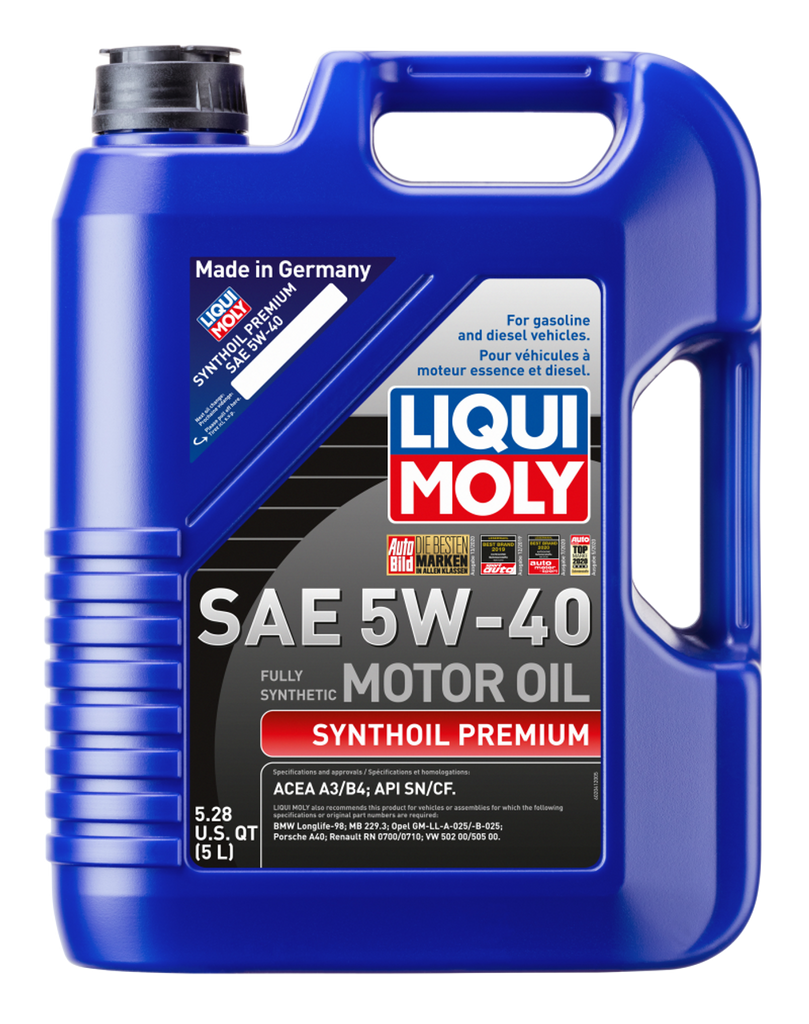 LIQUI MOLY
LIQUI MOLY 5W/40 SYNTHOIL ENGINE OIL
---
LiquiMoly Synthoil Premium 5W-40 Engine Oil: Fully synthetic, energy conserving (fuel economy) SAE 5W-40 motor oil for the latest engine concepts (both gas and diesel), such as multi-valve arrangements, variable cam and timing configurations, turbocharging, supercharging, intercooling, etc. Saves fuel, provides instant lubrication after a cold start. Good for extended oil change intervals and highest demands.
Type: LM 2041 / 5W-40 100% Fully Synthetic
Application: Motor oil for modern gas and diesel engines with multi-valve technology.
Specifications: - API SM/CF, ACEA A3/A4/B4
Recommendations: BMW Longlife-98, MB 229.3, Porsche A40, and VW / Audi 502 00 / 505 00.
 5 Litres
 PART # LM2041                                                             S4K
---
Share this Product
---
More from this category