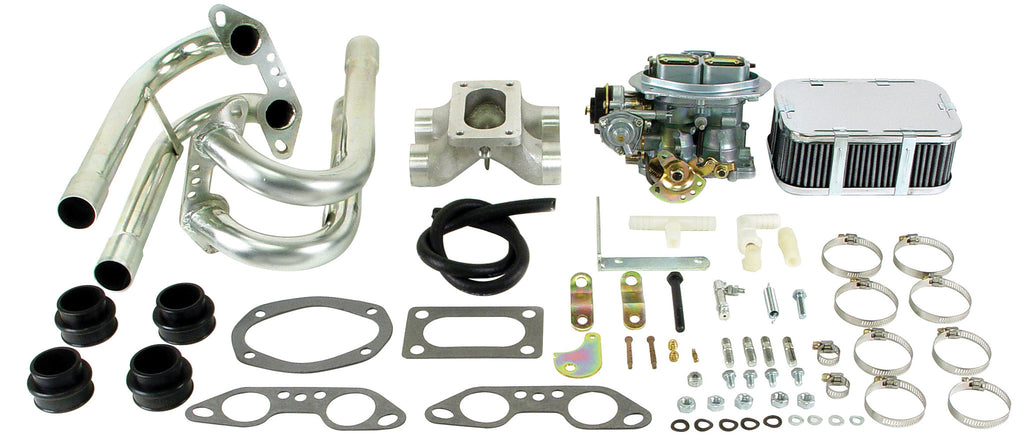 EMPI
EPC 32/36F PROGRESSIVE CARB KIT TYPE 2
---
Accelerate with 2-Barrel Performance...Cruise with 1-Barrel economy! Complete kits feature EMPI EPC 32/36F Carburetor with Electric Choke, Manifold, Chrome Air Cleaner with Gauze Element, Fuel Line, Hardware and Uni-Link Linkage kit.

Complete kit for installation on 1700, 1800 or 2000cc Type 2 & 4 engines.
Fits both 3 & 4-Bolt Heads. Supplied with a jet package.
EMPI #47-0670-0                  K6F         
---
Share this Product
---
More from this category