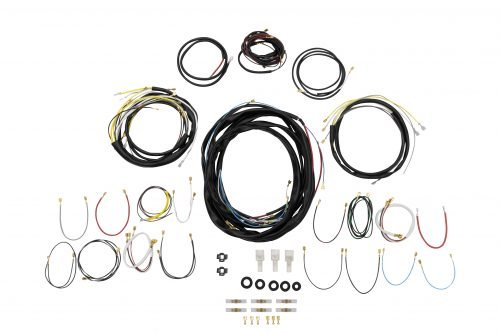 EMPI
COMPLETE WIRE HARNESS BEETLE SEDAN 1962 TO 1964
---
All New Wiring Harnesses for Air Cooled Volkswagens
EMPI has taken the grief out of re-wiring your next project! Our Engineering Team has created an all new, high-quality reproduction of the factory German wiring harness with correct color coding- ready to install right out of the box!
Every EMPI wiring harness includes:
Comprehensive, easy to follow installation instructions.
Correct gauge and wire color with coded stripes for trouble-free matching to the factory wiring diagram
Branch wires are packaged individually and numbered for ease of identification and installation.
Factory style connectors.
Wire Harness Instructions download.
https://cdn.shopify.com/s/files/1/1347/2873/files/98-9482-0_K1-1962-64_Wiring-Harness-Installation-Manual_1.pdf?v=1672249357
EMPI # 98-9482-0                                                 WK2
---
Share this Product